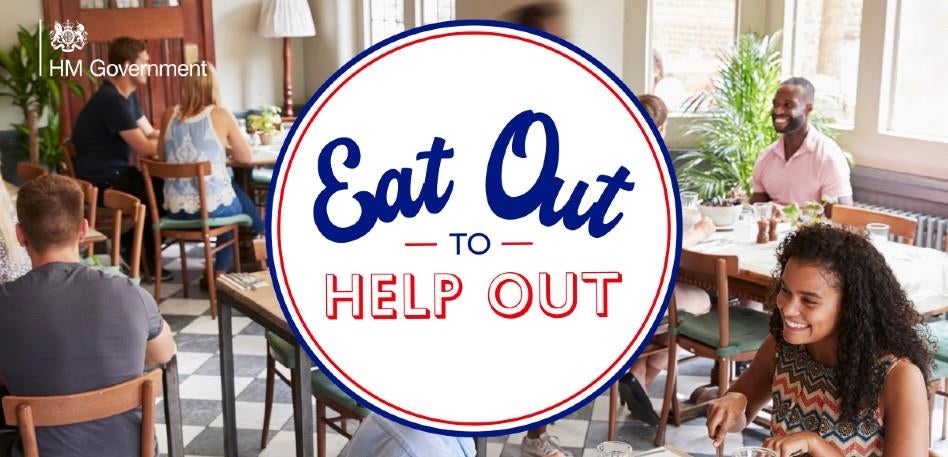 As we all know, the 'Eat out to help out' scheme is a great initiative designed and launched by the UK Govt. to help the hospitality industry. Soon after it was announced by the govt., more than 70,000 eateries had already registered their food business to take advantage of this fantastic scheme. With the increasing number of restaurants and diners coming forward to be a part of this initiative, it's bound to propel the hospitality industry forward. If your food business has joined the thousands of others and signed-up to this Government's scheme, then you must be looking for ways to communicate about your participation. If not, then it's something you need to rethink and consider because giving a shout out to the diners will ensure boosted sales and more walk-ins.

To be a part of this thoughtful campaign, we are taking this opportunity to help you communicate more effectively and quickly with your prospective diners by offering a FLAT 20% OFF on all the relevant promotional materials. Here's a list of effective 'Eat out to help out signages' that will not just help you promote your participation but will also prepare you for the new-normal restaurant services.
Get ready to communicate, boost your sales, and make your restaurant a hygienic & safe place for the diners to enjoy their half-priced meals, this August.

Eat Out to Help Out Window Decals: To revive your business post-lockdown with the eat out to help out scheme, you can promote your participation and welcome your diners by installing custom printed window signs. Announce 50% Off discounts and promote your menu with a unique message or design. Help your restaurant grab the attention of those diners who are already looking out for participating eateries in their locality. To customize and order your custom window decal, click here.
Eat Out to Help Out Banners: Bring attention to £10 Off Eat Out To Help Out promotions or up to 50% discount with a custom printed Eat Out to Help Out Discount banner. Works perfect for pubs, cafes, and hotel restaurants. To customize and order your custom banner, click here.
Eat Out to Help Out Sidewalk Signs: Pick a suitable sidewalk sign or a-frame sign that offers a choice of sizes, colors, and is constructed of quality aluminum material. Advertise your exclusive meal discounts via waterproof full colour graphic panels that are bound to grab everyone's attention. To customize and order your custom sidewalk sign, click here.
Sneeze Guard & Shields: One thing you need the most to welcome your diners back after the COVID-19 virus is a safe environment. Your pub, restaurant, or food joint must have some safety measures put into place to keep your employees and customers safe from aerosol infections. Countertop sneeze shields, hanging sneeze guards, and tabletop cough and sneeze guards are some of the safety tools that hundreds of businesses have already adopted. If you haven't installed any such COVID-19 safety equipment at your restaurant, now's the time to do so. You can find ready-to-ship, high-quality clear acrylic sneeze shields here.
There are more relevant 'Eat out to help out' promotional materials that you can benefit from. Right from buying face masks in bulk, to ordering touch-free dispensers– there's more to discover and shop for your food business at BannerBuzz. However, with or without these promotional signages, we hope this scheme gets your business back to thriving.