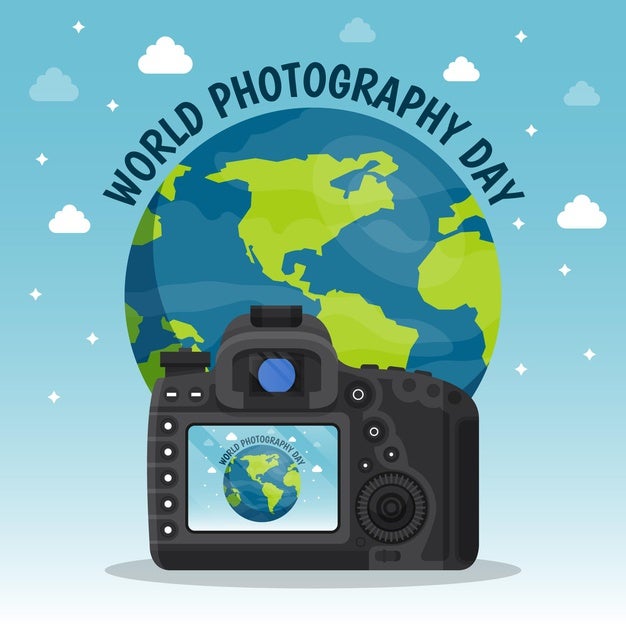 The beautiful form of art is celebrated every year on 19th August as World Photography Day. People across the planet share their aesthetically captured photographs through various platforms. Sharing your photos is just like sharing your world with the world.
From Black & White to Different Hues
Taking pictures has become a highly preferred medium to express and value art, science, craft, and other branches. Ever since the early 19th century, the skill of taking photographs has been recognized to capture amazing moments from black and white to various hues. Countless people around the world come forward and share the assorted clicks that they have captured and collected by visiting wildlife sanctuaries, locations with picturesque views, historical architectures, and many more destinations.
Flashback
World Photography Day commenced from the discovery of the method called Daguerreotype that was established by Joseph Niepce & Louis Daguerre in 1837. The French Academy of Sciences identified the Daguerreotype process on 9th January 1839. Later, the first color photograph was taken by Thomas Sutton in 1861. Though, the photographic blends in previous times were insensitive to the range or spectrum, so the results were not perfect at all, and the usage and its significance were lost soon.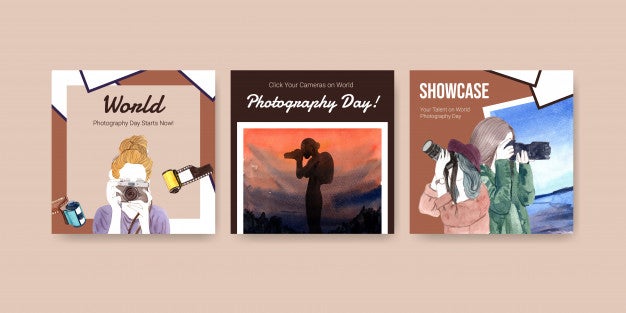 Photographs – A Beautiful Way to Rekindle the Locked Instants Anytime
We are very much familiar with the fact that 'A photograph is worth a thousand words' as it holds the ability to capture a moment, scenic beauty, an experience, or an idea for a lifetime. Without the support of speech or actions, a perfectly clicked picture conveys feelings, emotions faster when blended with vivid colors or even black and white. The perfect shot brings an opportunity for the viewer or audience at the exhibitions to see the world through the lens of the photographer or the way he sees it.
Be it any occasion or moment, we are always so curious to capture it forever in our lens. Occasions like wedding, engagement, product or brand launch, press conference, baby shower celebration, gender reveal, graduation day, birthday bash, and many more where rejoice is incomplete without our dear photographers and pictures to be clicked by them. Despite being in the digital era, holding a hard copy of photographs gives us immense joy to rekindle the previously lived moments.
Now, photography is recognized as a skill and profession that has proven the livelihood for many. Recognition has been offered through annual awards, international prizes, and a lot of other significant modes.
The British Photography Awards – They operate an open and accountable competition to call all British photographers to showcase their talent through one common platform. The BPA aspires to celebrate the photographic talent and the gigantic power of photography from various disciplines. Every effort of them exceeds to showcase original creations and enthusiasm of photography across the world.
Pulitzer Award – Pulitzer award varies for public service, journalism, investigative reporting to feature photography, breaking news photography, and many more disciplines. There are a total of 21 categories in general for awarding Pulitzer prize to the candidates at a worldwide level.

Celebrating World Photography Day in 2020
As the world is affected by Coronavirus pandemic, every possible festival, occasion, or even National Day celebrations have been restricted to homes or with limited gatherings. Likewise, comes the World Photo Day with the same or enhanced restrictions as per every country's regulations. The recurring use of digitalization, especially in 2020, it broke all the records as it guides us to celebrate this special occasion by being at home, terrace, or any nook of the house. So, without ado, go and click it! Capture the moments that you observe – be it your gardens, lush green backyard, plants, the beautiful skies, gorgeous sky on a full moon night, or maybe anything else. Adjust the Focus, Click it, & Share it on different yet highly renowned forums or websites, and you never know there might be a chance waiting for you to get famous out there.
Get your DSLR camera, pin-hole cameras, or Mobile Phones ready
Share photographs with #Hashtags:
Click and share your captured pictures with the hashtag #worldphotographyday and other famous ones too. It might provide your photos with a chance to get featured on their world photography day website and win big.
Feel Inspired & Get Clicking from the Comfort of your home: Get inspired and inspire others too! Keep yourself busy this lockdown and especially on 19th August, World Photo Day by clicking some unique pictures to make a difference for any upcoming photography competition or exhibition. Share on social networking sites and apps, submit to the websites who call entries for the competition, and there's a lot more to do.
Design Photo Banners, Photo Magnets Online – The one-stop-shop solution – BannerBuzz offers a unique facility to customize banners and magnets with your favorite pictures. We design photo magnets with your favorite photographs on them so that you can display them at any nook or room of your home. Also, get them ready for brand promotions or even offer them to your guests at the trade shows, exhibitions, and more.
So, Don't forget to adjust your camera's focus and click the best shot on August 19th.